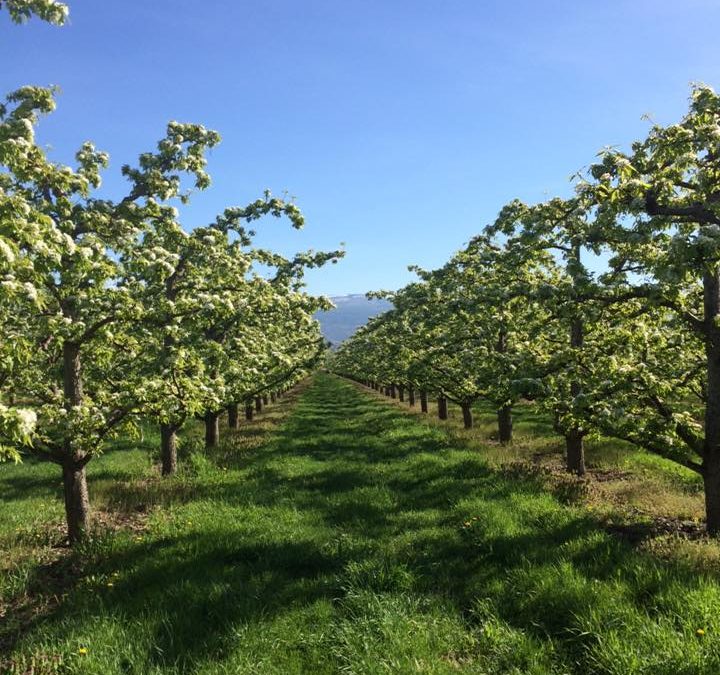 Hi everyone!
Over a year has passed since the last post, and I think it is about time I post an update. It has been quite the year!
The 2020 crop-year packing season went by so quickly, and we finished packing our product the earliest that Day's Century Growers has ever finished. We were so happy to have all of product packed and shipped so efficiently. Having an early finish allowed for some much deserved rest before the farm needed to wake up in Spring.
A very exciting development that happened at the end of 2020… the daughter of the farm found out she was pregnant; with twins! The Day family is growing even bigger! Despite her huge belly, Erin ensured all of the gardens were planted on time. The gardens flourished and produced beautiful produce for the 2021 fruit stand season. On April 30th, 2021, Grace and Beau were welcomed into the Day family.
The pear crop is just about fully harvested and either in our coolers or already packed and shipped to the stores. Soon we will be able to put the farm to sleep for the winter and focus on the packing house. Riley, our Operations Manager, has the packing line working so well, and we are shipping product quickly. The quality of the pears this year is great, thanks to top notch orchard management. We have packed nearly half of our Bartlett crop, and some of our Bosc as well. Soon we will start on Red D'Anjou's and of course Green D'Anjous. Keep an eye out in the stores for our pears!
Until next time… which will be sooner than a year from now!
-the Day family