About Us
Day's Century Growers, Then and Now
FOR THE PAST 120 YEARS, THE DAY FAMILY HAS BEEN FARMING THIS LAND THAT NOW LIES IN THE HEART OF KELOWNA, BRITISH COLUMBIA.
Today, three generations of the Day family actively work the 136 acre farm that produces a variety of products. This long relationship with the land enables a deep understanding of the soil and micro-climate of the area. It also allows for a long standing practice in sustainable food production in the Okanagan Valley. We  produce a variety of products including; Bartlett, Bosc, Green D'Anjou, and Red D'Anjou pears, fresh picked vegetables, and our famous sweet corn that is well-known for its quality and taste among locals. Furthermore, we use techniques like multi-cropping, crop rotation, and composting of green and brown manure. This aids in building soil health and managing pests, and allows for a significant reduction in the application of petroleum-bases fertilizers and pesticides. Overall, this leads to a quality product with superior finish and flavour, grown in a sustainable and environmentally conscious manner.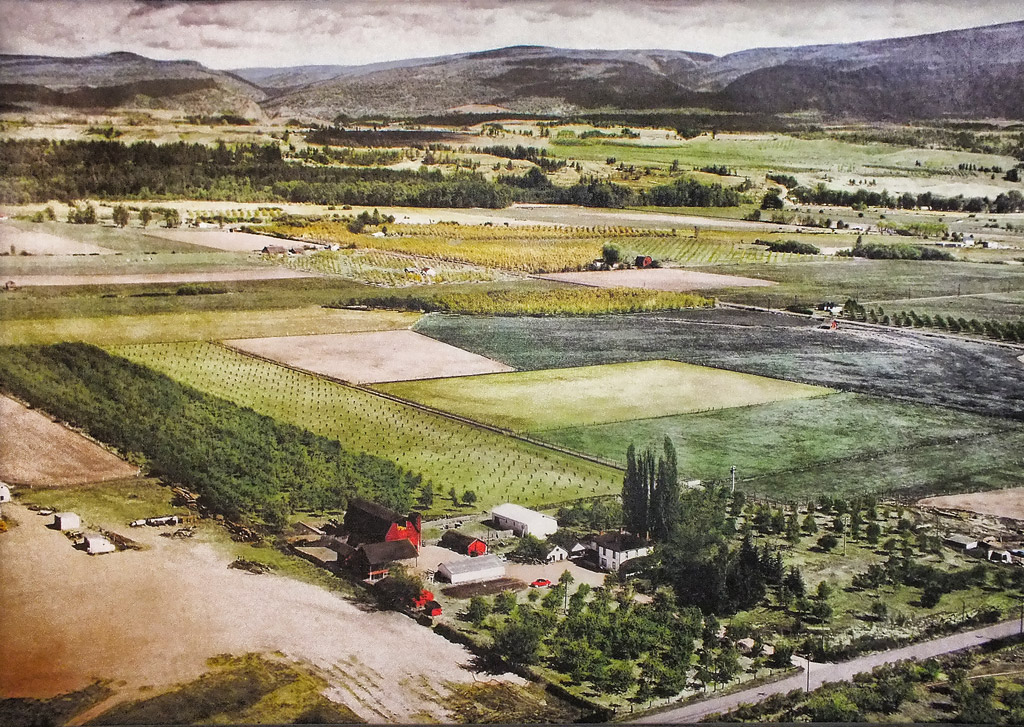 An aerial photograph from the year 1959 of Day's 86 acre farm. Forage land and the a new planting of inter-planted Bartlett and Green D'Anjou Pears.
The Day's Century Growers Team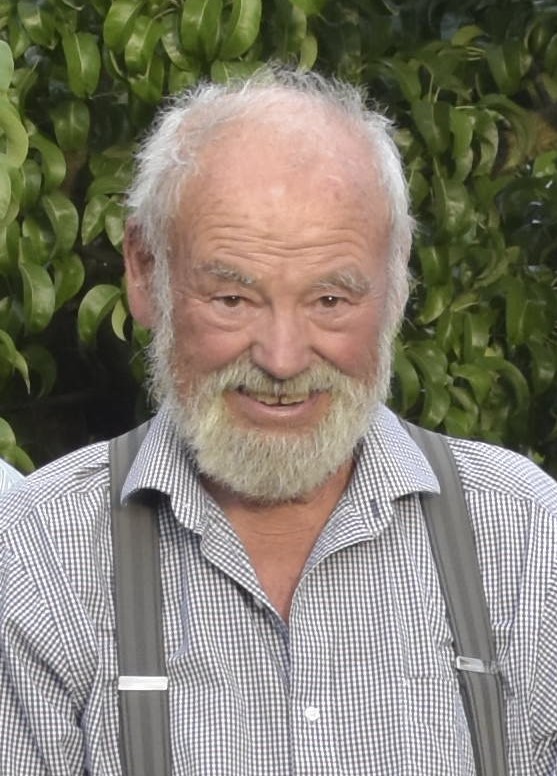 Ernie Day
Patriarch
The man who started it all. After purchasing the land from his Uncle Fred in 1954, Ernie has witnessed immense growth and development in the agricultural industry. He continues to be on the cutting edge of farming, and is happy to see the growth of his farm. At 88 years old, he continues to enjoy the farming life, raising cattle and riding his bicycle through the farm with his dog, Sadie.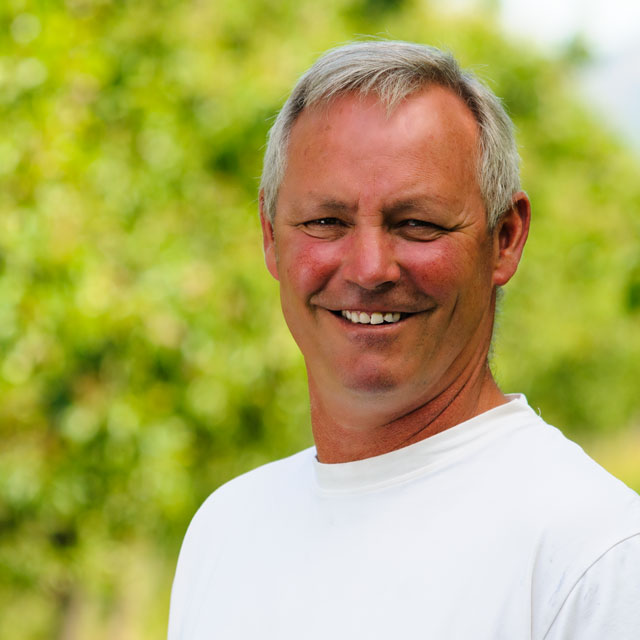 Kevin Day
Co-Owner
One half of the brother/sister team that dreamt up Day's Century Growers as you see it today! Kevin oversees all farming activities, sharing his years of experience to the younger generation. Furthermore, he dedicates much time to the business side of Day's Century Growers, ensuring all pieces of the farm are working smoothly. The man, the myth, the farmer…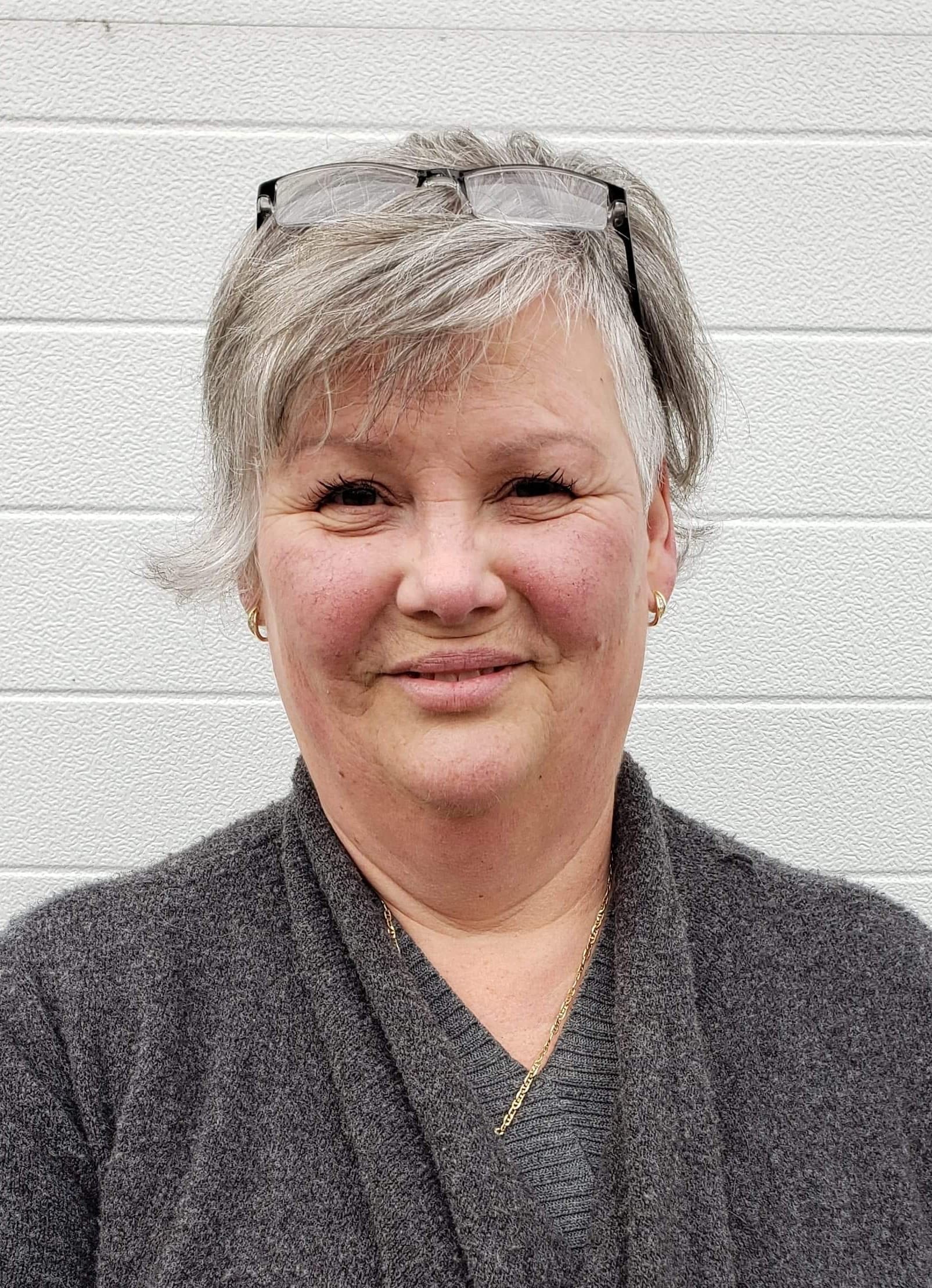 Karen Day
Co-Owner
The other half of the brother/sister team that heads Day's Century Growers! Karen keeps the farm on track ensuring that we meet our deadlines, takes care of the books, and finds sustainable ways to move into the future of farming. Additionally, she mentors the younger generation in the garden and vegetable stand, passing on her years of knowledge. And did we mention she is a red seal chef on the side?!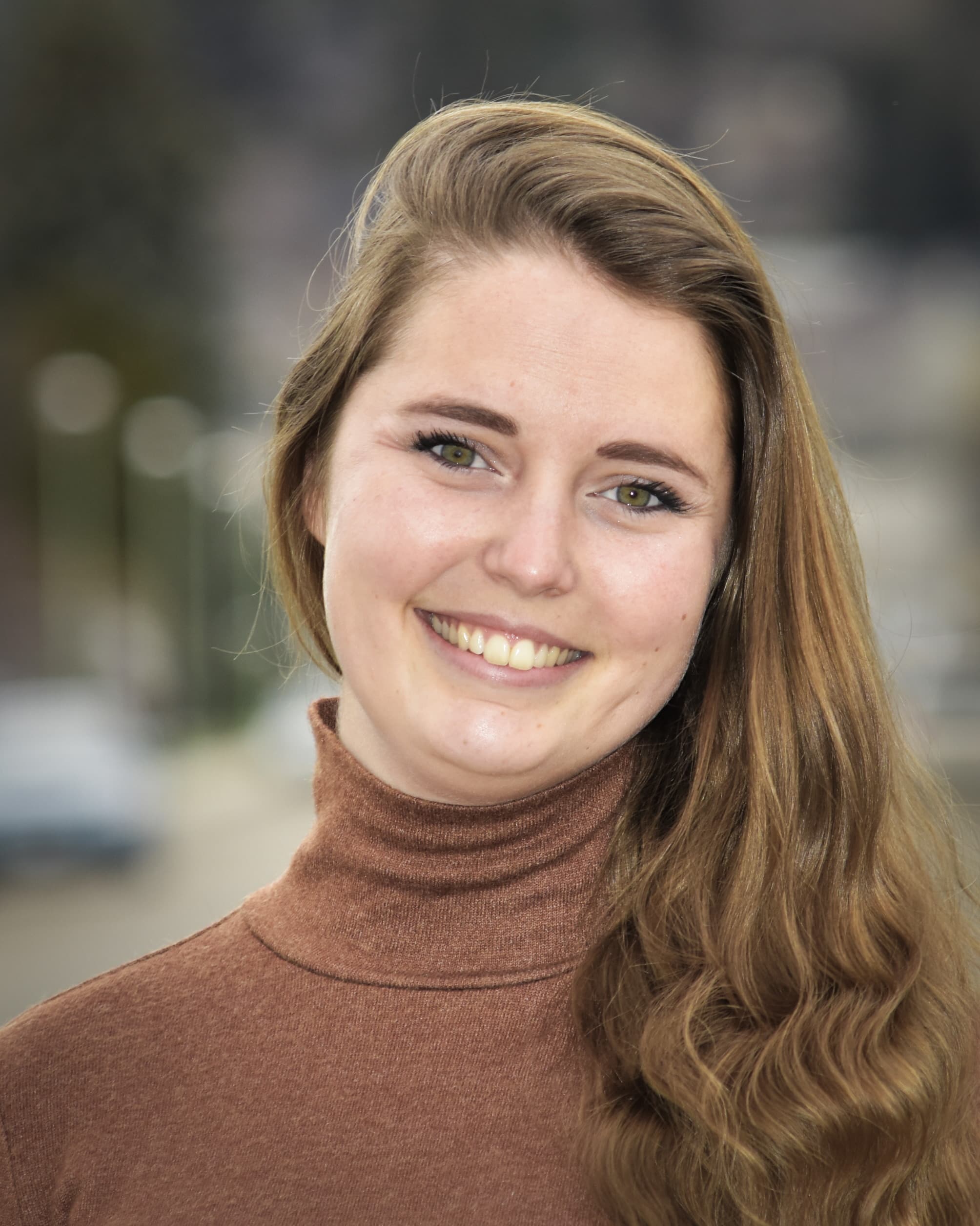 Erin Day-Johnson
Operations Mananger
Kevin and Karen's right hand women. Erin continues to change the face of farming in the Okanagan by managing day to day operations of the gardens and on-farm Market Garden during the Spring and Summer months. Furthermore, she manages Day's Century Growers packing facility throughout the rest of the year. She is fondly referred to by her crew as "Jefita" or "little boss", and boy does she live up to the name! Erin also dedicates much of her time to managing Day's Century's website and their various social media outlets.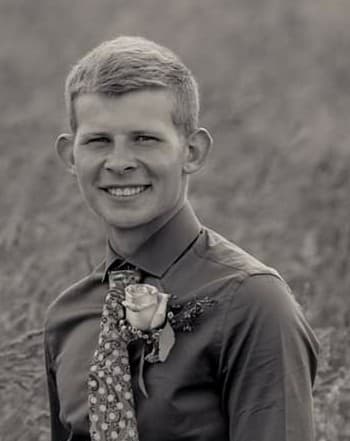 Riley Johnson
Shipping and Receiving Manager
If Erin is the right hand, Riley is the left hand to Kevin and Karen in the Day's Century Growers pear packing facility. Riley dedicates many hours of hard work for the growth of the farm. This includes managing orchard health, tending to the cattle herd, and ensuring all operations run smoothly in the packing facility. While managing all outgoing and incoming products, he also performs all maintenance on their new packing line. As a Journeyman Welder, he is a great assest to the team!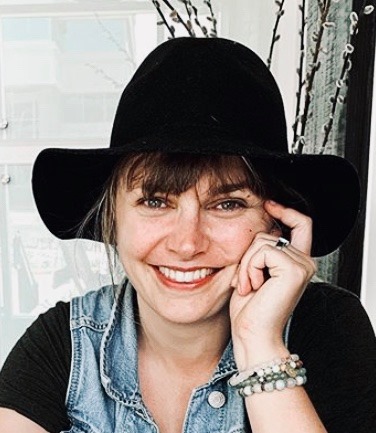 Kati Day
Communications Manager
Kati is responsible for ongoing collaboration and management of social media outlets, as well as coordination of special events held by Day's Century. She was a key part in the 2019 installation of Day's Century Growers new packing line by the facilitation of grant applications and funding requests. While she dedicates time to Day's Century, she also hosts various events on the farm for the general public. These include photography sessions, wedding ceremonies, and yoga retreats!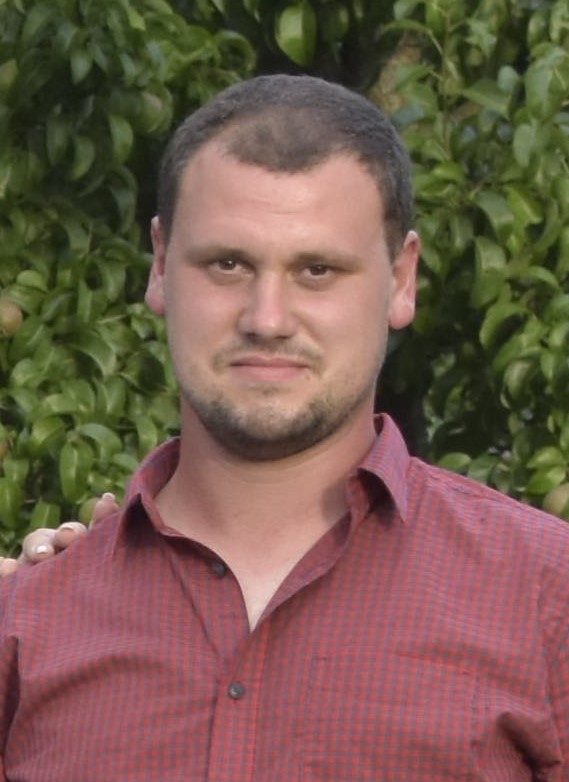 Sam Fincham
Farm Mechanic
Sam currently works off the farm as a heavy-duty-mechanic, but fills his spare time maintaining various farming equipment. In other words, he helps to ensure farm operations continue.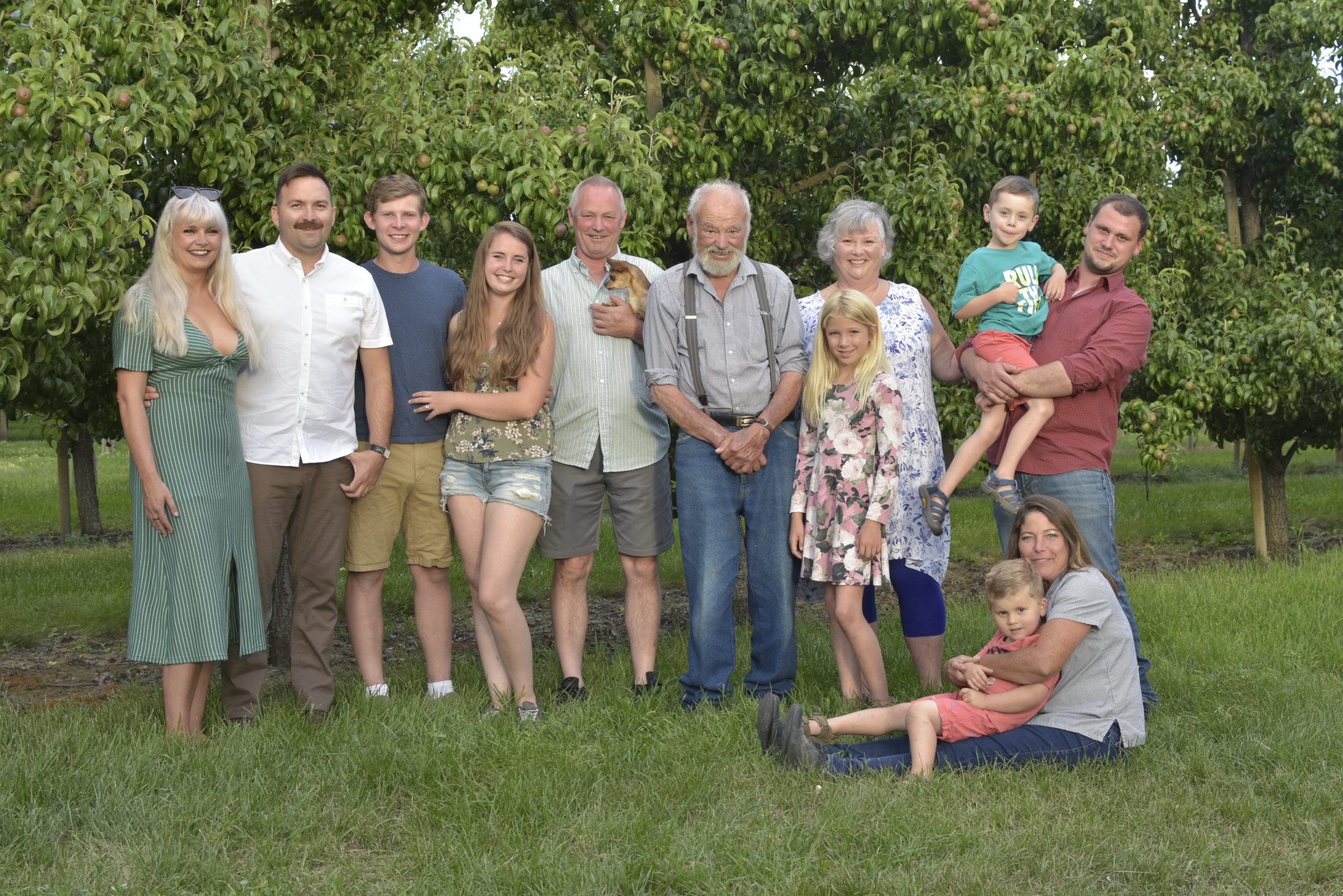 The Day Family
(left to right) Kati Day, Joshua Holland; Riley Johnson, Erin Day-Johnson; Kevin Day, Ernie Day, Karen Day; Lily Avery; Kolton Fincham, Sam Fincham, (bottom) Jackson Fincham; Tracy Avery
Day's Century Growers Facility Retrofit
May 2012 marked a leap forward for Day's Century Growers when they broke ground on their new pear packing facility. During the following seven years, Day's Century Growers continued to grow their reputation for providing quality fruit to retailers throughout North America. In 2019, the Day's decided to move forward with the installation of a new state-of-the-art packing machine. It included a 3-lane electronic pear grading line as well as a pear specific dumping mechanism and infeed. The Van Wamel Perfect Unigrader is fitted with the first high resolution external defect system of its kind in Canada! This proprietary system scans and sorts all varieties of pears for external defects. Furthermore, it sorts the product according to weight, size, and colour. This new technology has allowed Day's Century Growers to increase our daily production throughout, while also yielding a consistent appealing final pack quality that speaks for itself.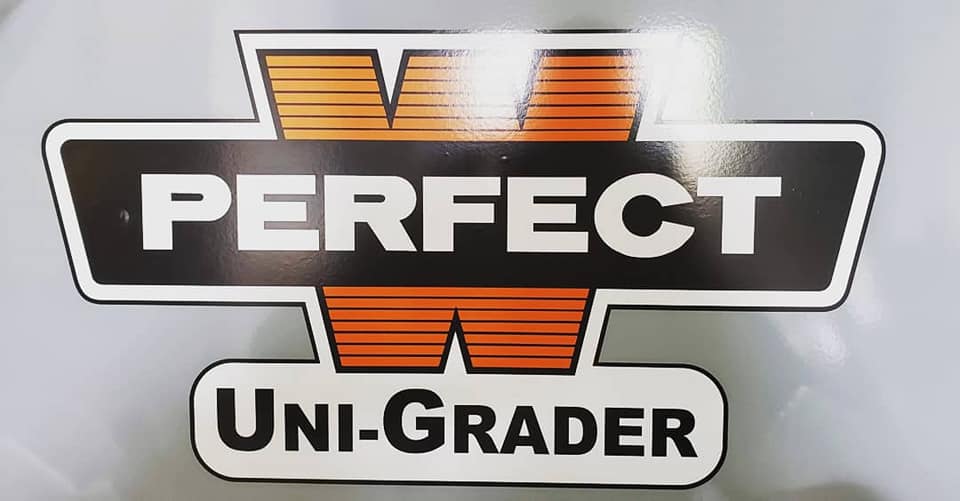 Holland's Van Wamel is a leading expert in fruit packing equipment. They developed the state-of-the-art Van Wamel Perfect Unigrader, which now has it's home in Day's Century Growers packing facility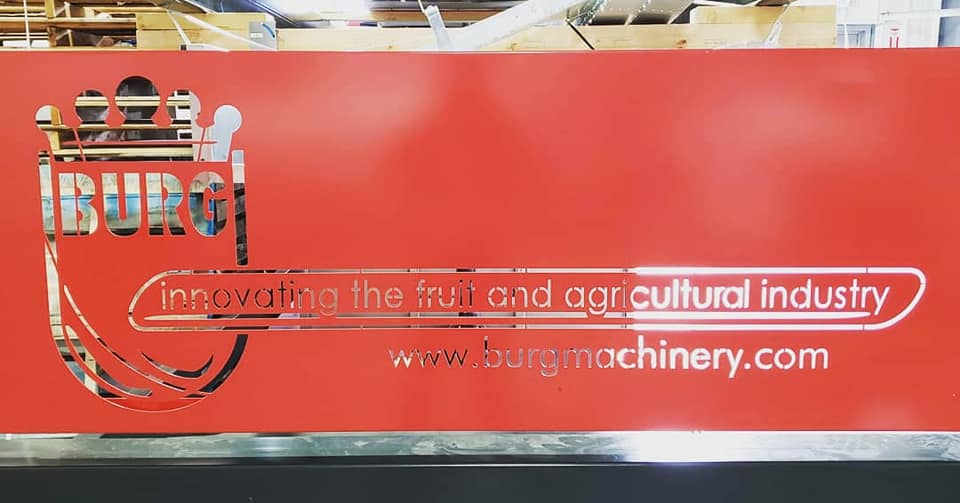 Holland's equipment manufacturer, Burg, is known for their innovation in the fruit and agricultural industry. Day's Century Growers packing facility now sports Burg's Portal Unloader, which is a robotic system equipped with a pear specific de-watering system.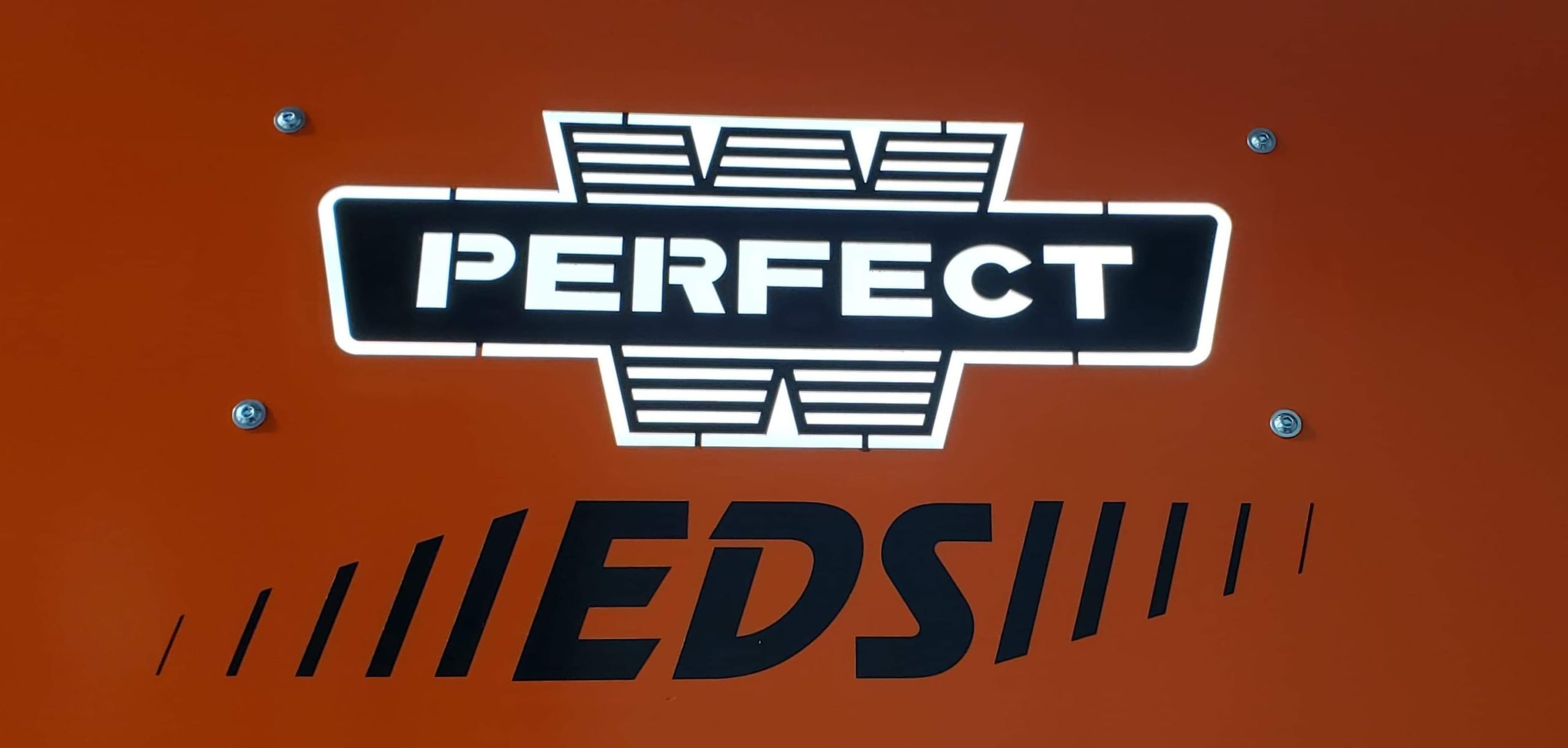 Ellipse is known for their state-of-the-art Optical Sorting system. Day's Century Growers packing line is fitted with their External Defect System that takes 60 images of each pear to ensure proper grading.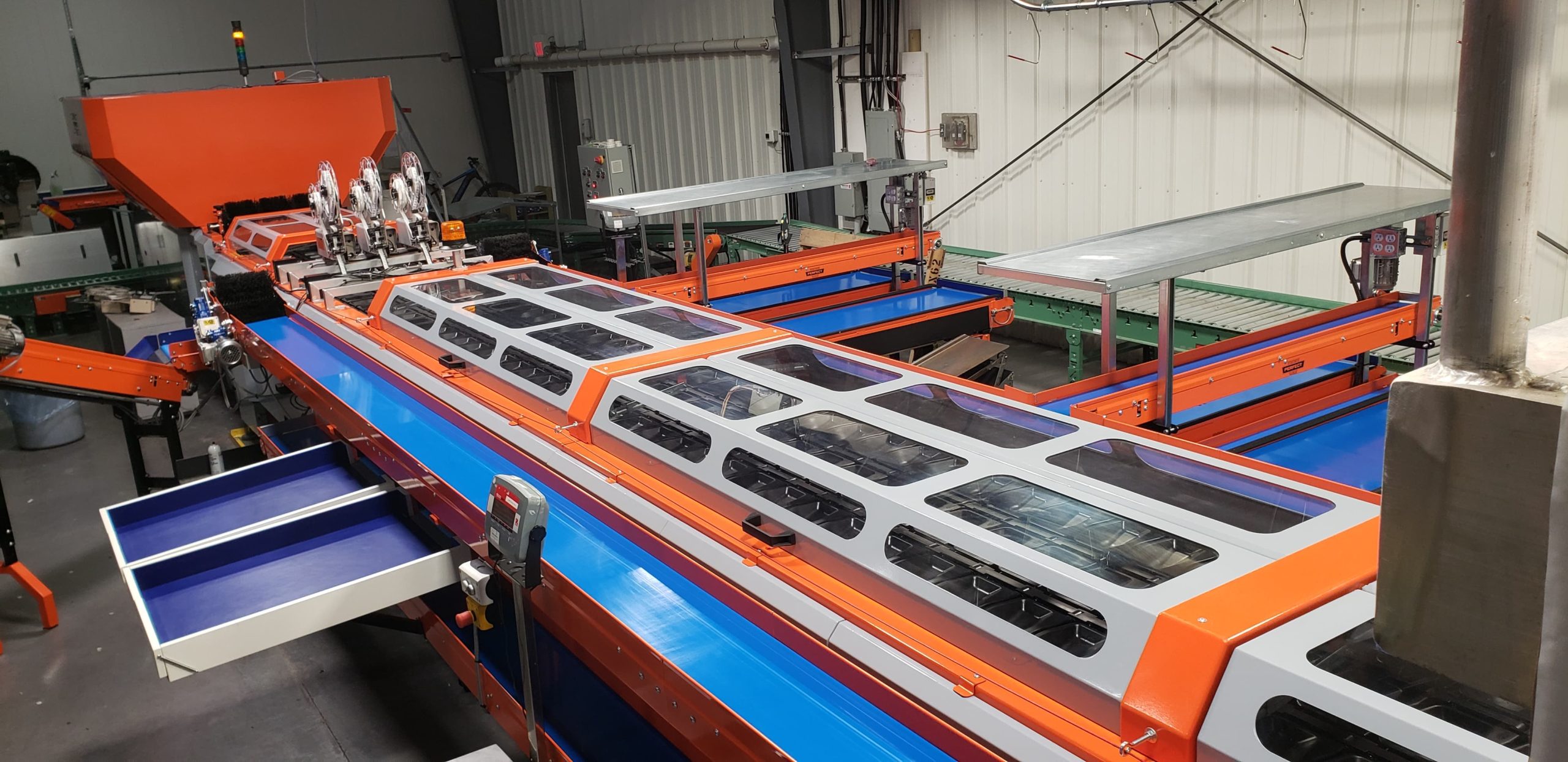 The Van Wamel Perfect Unigrader is a three lane electronic pear grading line from Holland.