A Day in the Life: Farm Updates
The Day farm is always moving, whether it be planting new orchards in the spring, managing the orchard health or tending to the vegetable gardens in the summer, harvesting the pear crop in the fall, or running the pear packing facility in the winter. Visit A Day in the Life: Farm Updates to keep in touch with the Day Family!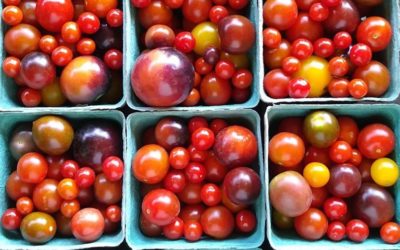 Another rainy day. An upside to all this wet weather, we haven't had to irrigate our crops much. We started cutting down part of the first crop of alfalfa this week for silage, and luckily got all of it into the bags before the rain hit. Good timing on the master...